Setting the bar on high quality Maryland Blue Crabs!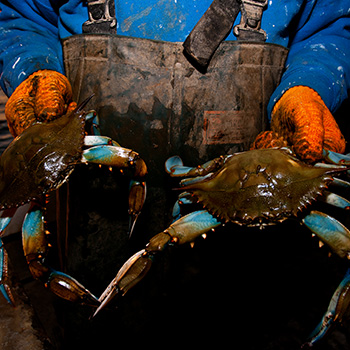 Who We Are
We, the owners of Coveside Crabs, are deeply committed to the ecology of the Chesapeake Bay, and to the idea of maintaining the blue crab as a sustainable natural resource for the future. We are currently conducting on site research and data collection for both the COMB Institute and the DNR. We welcome the opportunity to educate the public about the biology of the blue crab and its habitat.
Our Story
Lee holds a B.S. in Biology from The University of Pennsylvania, and is a former teacher.  In 2014, Governor O'Malley appointed her to the Maryland Seafood Marketing Commission. She is delighted to offer small groups a tour and informal talk about crabs by appointment.
Ready to order? Call us today or drop us a line below!

(410) 477-4709